Justin Jones hired as ICC CWC WI 2007 Graphics Manager



I was hired by CWC 2007 to provide graphics to all the various departments within CWC 2007, especially the Venue Development Department, where I was actually a member under the supervision of Don Lockerbie. Some of my duties included:

1) Maintaining brand integrity and identity. Making sure that the right graphics were used and that they were used properly.
2) Creating designs for various documents/presentations
3) Creating presentations: This would involve anything from the use of 3d animation to basic Photoshop editing to construct visuals for use in various meetings, announcements etc. I created both powerpoint and movie presentations during my tenure at CWC 20007.
4) Maintaining the ICC CWC WI 2007 FTP site so that architects, designers and others could share information such as drawings and pictures.
5) Managing venue graphics by way of assisting designers and helping to oversee graphics that were to be used in the various stadia.

Below is just a small sample of the work that I did during my 2 years at CWC 2007.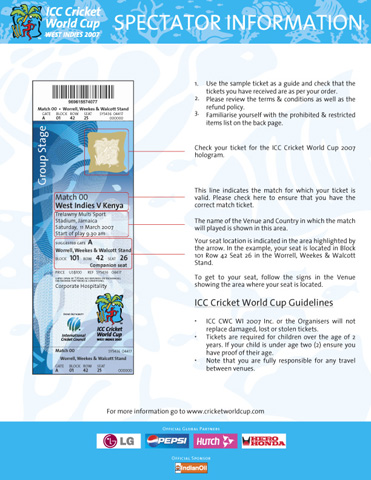 This is a ticket information insert that I created, in conjunction with the Ticketing Department, that helped patrons to understand the information that was on their tickets.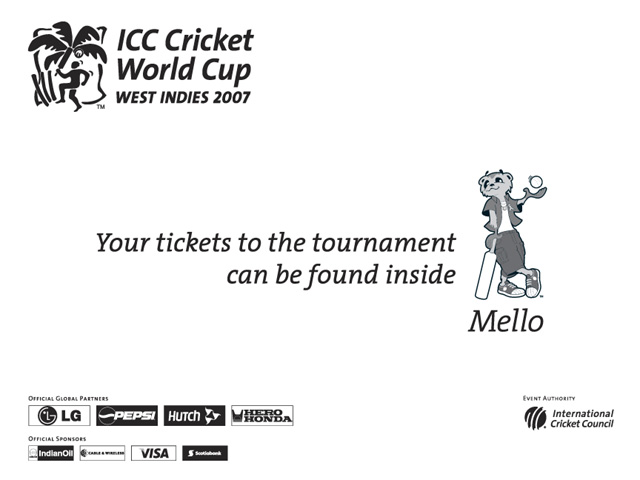 Created the envelope that was sent out to customers of CWC 2007, which contained the tickets
for the various matches.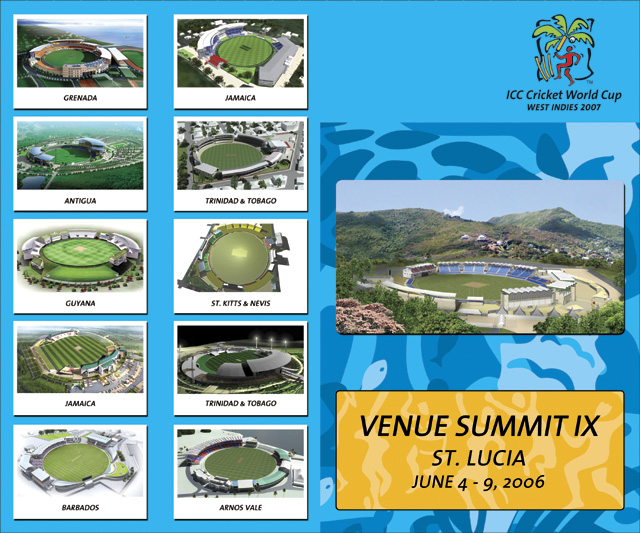 Created agendas, name badges and speaker cards for the various meetings

.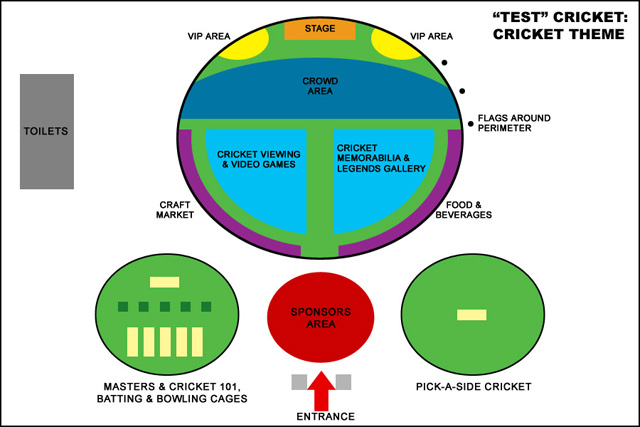 Created this 2d layout for an proposed cricket entertainment show that was to be located apart from
the cricket stadium. This was to give visitors to the islands something to do when cricket was not being
played on a particular day.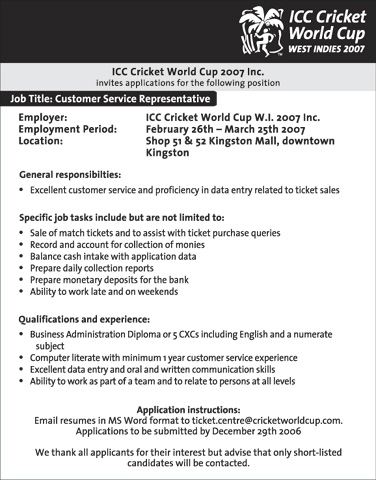 Created press ads for various job applications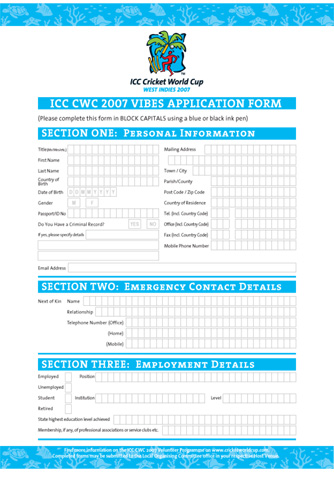 Modified older application forms to create new ones for use by persons wishing to apply
for accreditation and positions.
Created various cover designs and page layouts for use in our documents.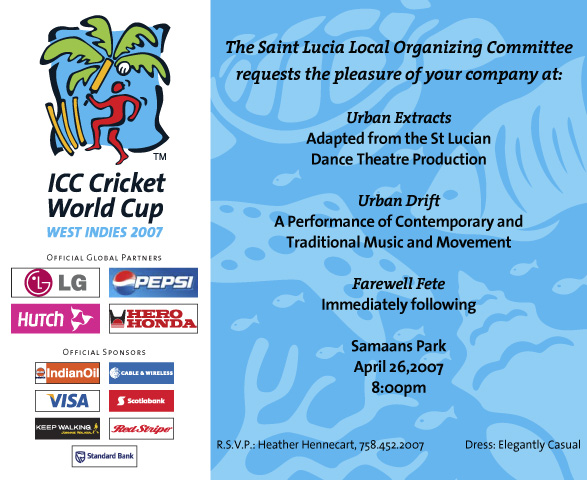 Created invitations that were sent out for various events.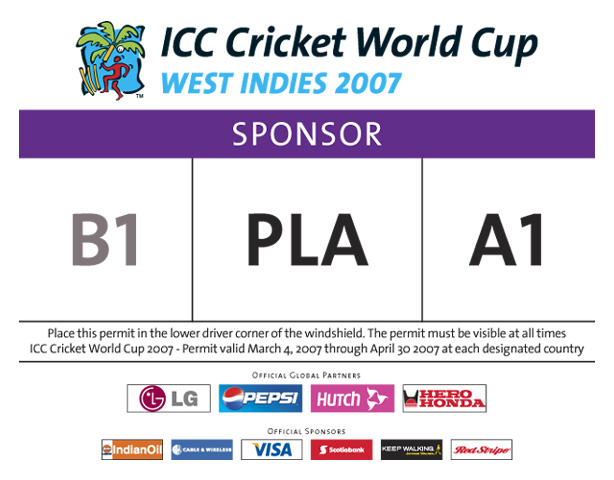 This was a parking permit design used to designate who was allowed into the venue and where
they would be able to park.